Automotive Service Technician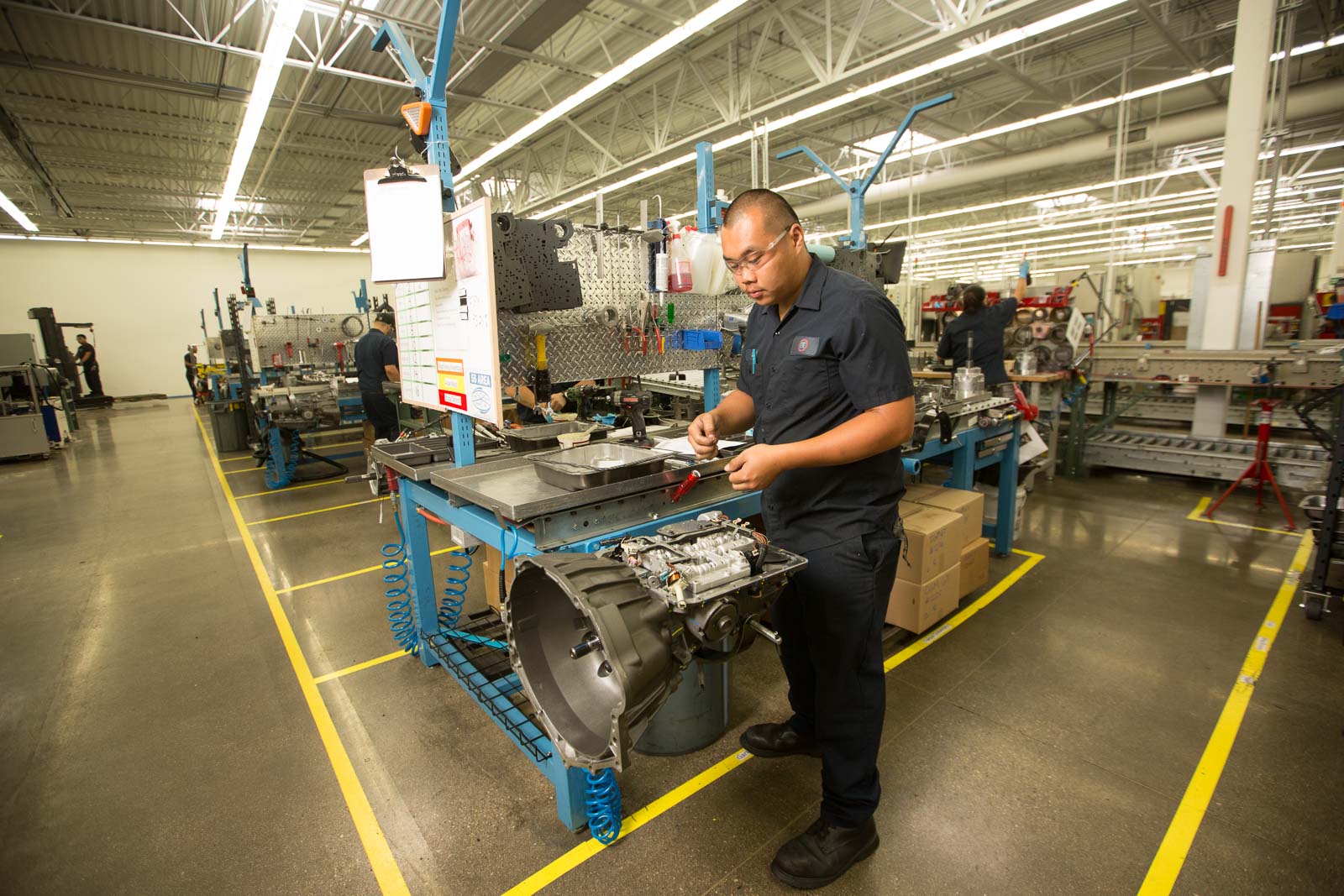 Allow us to introduce ourselves. We're ETE REMAN, the world's best remanufacturer of automatic transmissions for import and domestic cars & trucks. Since 1985, we've been remanufacturing transmissions and, after over 30 years, we've gotten pretty darn good at it.
With a state-of-the-art 160,000 square foot air conditioned headquarters – and over 300,000 square feet of space company wide – you could say we have the room for growth.
And, we're especially looking for experienced Automotive Service Technicians to grow with us.
Enjoy long weekends? Perfect. Our production floor's standard shift is Tuesday – Friday, from 6:00 am – 4:30 pm.
As an expert in your field, we get the amount of talent and commitment you've invested in your career – so far. Ready to step out of your comfort zone and try something new? There's an opportunity within our walls like you've never had before.
As an Automotive Service Technician on our team, you'll have access to:
Paid job training
Career advancement
Competitive compensation
Health, dental, vision, life, and disability insurance
401(k) with matching
Paid time off
Think you're a fit? Great! You especially are if you're:
Able to communicate directly with coworkers and supervisors alike.
Willing to be an example of company safety procedures and policies.
Continuously looking to update your job knowledge by participating in educational opportunities.
A student of technical publications.
Currently certified by the National Institute of Automotive Service Excellence (ASE) or possess alternate certifications in transmissions, electrical/electronic systems, or engine performance.
A high school graduate or equivalent.
A graduate of an automotive technical program or trade school.
A valid licensed driver.
Listing Date
March 11, 2018
Details & Benefits
Immediate Hire
Full Time
Great Work Environment
Competitive Compensation Package
Full Benefits

Health
Dental
Vision
401(k)
Let's Work Together.
There are about a million reasons for someone to join production operations at ETE REMAN. The team atmosphere. The opportunities to grow. Or just the desire to have a long, fulfilling career. If you're ready to find your calling at ETE REMAN, we're ready to meet you.