CNC Machine Operator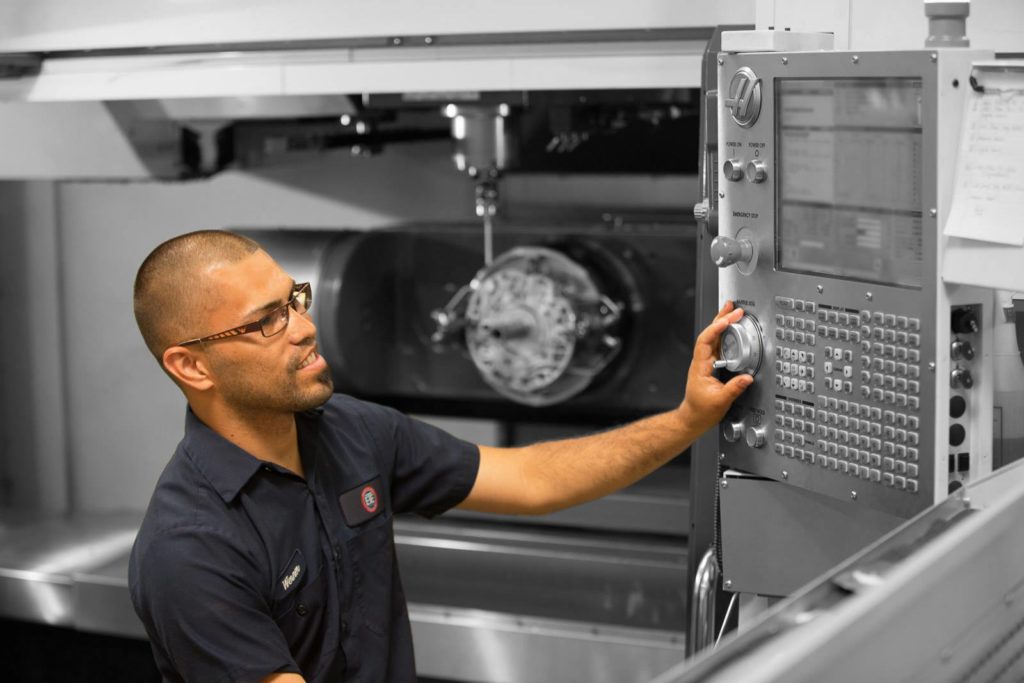 Passionate about numbers? Detailed oriented? Sounds like you could solve our Machining Department equation as a CNC Machine Operator.
At ETE, we're in the business of making transmissions. Our Machining Department Team is instrumental in making the making of transmissions happen. With two facilities totaling 220,000 square feet and over 450 employees, you could say we have a lot of moving parts. This is a role in which you'll make a direct difference in the quality, delivery, and productivity of your department.
Job Duties
As a CNC Machine Operator, you'll do things like:
Support working area with tool setting and adjust machining centers.
Perform prove-outs on first piece articles to detect errors.
Direct in-process gauging and quality control.
Read and interpret mechanical blueprints with close tolerances.
Set up & operate HAAS CNC Machines.
Edit programs using G and M codes.
Skills & Requirements
The ideal CNC Machine Operator has 1-5 years of machining experience, has intermediate HAAS CNC editing skills, and is comfortable working in a machine shop environment. We're looking for a strong, self-motivated candidate ready to get to work. Want to be a part of our growing and successful team? Let's talk.
Listing Active Date
June 19, 2017
Details & Benefits
Immediate Hire
Full Time
First Shift
Hourly
Great Work Environment
Competitive Compensation Package
Full Benefits
Let's Work Together.
There are about a million reasons for someone to join production operations at ETE REMAN. The team atmosphere. The opportunities to grow. Or just the desire to have a long, fulfilling career. If you're ready to find your calling at ETE REMAN, check out the available production positions below.
Related Jobs