Electrical Maintenance Technician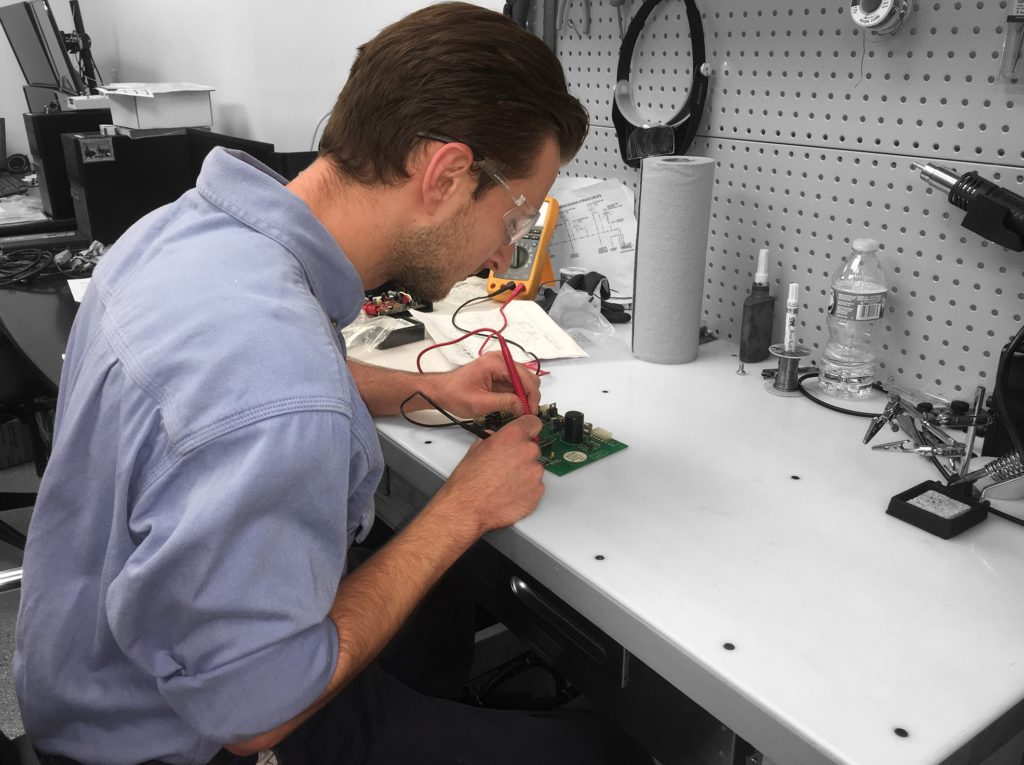 Thrive in a fast-paced environment? Passionate about testing electrical components? A problem-solving rock star? Sounds like you're up for making an impact as an Electrical Maintenance Technician.
At ETE, we're in the business of making transmissions. The R&D Department is instrumental in making the making of transmissions happen. With two facilities totaling 220,000 square feet and over 450 employees, this is a role in which you'll make a direct difference in our production, quality, delivery, and safety.
Job Duties
As an Electrical Maintenance Technician in our Research & Development Department, you'll do things like:
Identify power disconnects, breakers, and valves after reading maintenance manuals and motor nameplate information.
Adhere to work orders and PM schedules.
Calculate amperage, wattage, resistance, volt amps, calibration setups, and material measurements.
Complete work order and PM worksheets.
Interpret schematics and diagrams.
Skills & Requirements
The ideal Electrical Maintenance Technician has at least 2 years of electrical experience in an industrial and/or manufacturing environment, has experience in setting up and maintaining electrical equipment, and has basic soldering skills. We're looking for a strong, self-motivated people person ready to work hard. Want to be a part of our growing and successful team? Let's talk.
Listing Active Date
August 7, 2017
Details & Benefits
Immediate Hire
Full Time
First Shift
Hourly
Great Work Environment
Competitive Compensation Package
Full Benefits
So You Want to Work at ETE REMAN?
There are about a million reasons for someone to join production operations at ETE REMAN. The team atmosphere. The opportunities to grow. Or just the desire to have a long, fulfilling career. If you're ready to find your calling at ETE REMAN, check out the available production positions below.
Related Jobs