Torque Converter Handler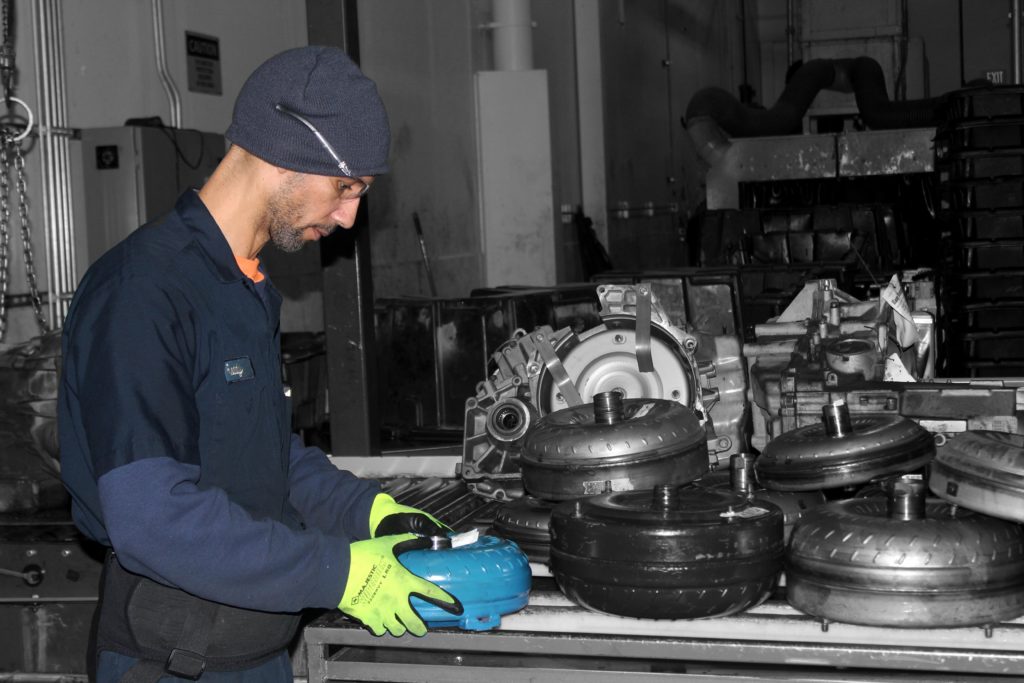 Detailed oriented? Mechanically-inclined? Sounds like any parts mystery would be as good as solved with you as a Torque Converter Handler
At ETE, we're in the business of making transmissions. Our Parts Department is instrumental in making the making of transmissions happen. With two facilities totaling 220,000 square feet and over 450 employees, you could say we have a lot of moving parts. This is a role in which you'll make a direct difference in the production, quality, delivery, training, and safety of your department.
Job Duties
As a Torque Converter Handler, you'll do things like:
Pull torque converter cores from transmissions.
Process torque converters by source of remanufacturing.
Collect torque converter cores from warranty, dyno, and prewash locations.
Remove plates and hubs from torque converters when needed.
Work on special projects as assigned.
Provide general warehouse support when needed.
Skills & Requirements
The ideal Torque Converter Handler has 1 year of prior warehouse experience, pays extreme attention to detail, and thrives working in a collaborative environment. We're looking for a strong, self-motivated people person ready to work hard. Want to be a part of our growing team? Let's talk.
Listing Active Date
February 7, 2018
Details & Benefits
Immediate Hire
Full Time
First Shift
Hourly
Great Work Environment
Competitive Compensation Package
Full Benefits

Health
Vision
Dental
401(k)
Let's Work Together.
There are about a million reasons for someone to join production operations at ETE REMAN. The team atmosphere. The opportunities to grow. Or just the desire to have a long, fulfilling career. If you're ready to find your calling at ETE REMAN, we're ready to meet you.
Related Jobs